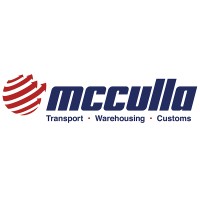 Maintenance Engineer/ Fitter
Full Time Permanent Depending on Experience TBC
Blaris Industrial Estate, Lisburn, Co Down, Northern Ireland
The client : As part of the long established McCulla Group specailising in providing Ambient, Chilled and Frozen logistics solutions throughout Ireland, the United Kingdom and Europe, our client has an exciting new opportunity to recruit a Maintenance Engineer/ Fitter for their Alternity Biogas Energy Ltd company, part of the McCulla Ireland Group business, as well as integrating into various plant operations and engineering requirements for the whole of the McCulla Ireland Group. Alternity Biogas Energy Ltd, operates an Anaerobic Digestion and Bio-methane/ CNG production site at their Lisburn Head Quarters. Their vision is to drive their world Award winning circular economy model, where they create energy from waste to feed their CNG Gas trucks. Their Biocycle process is currently working towards the highest of engineering standards, whilst meeting world class manufacturing requirements and quality regulations. This innovated business has been awarded the Irish, Green Transport Award, 2022, for circular solutions and most recently, at the World Biogas Association (WBA), AD & Biogas Industry Awards, 2022 winners for their circular solutions business model.
The Role: Working for/with the Plant Manager and Senior Management in Process, Plant, and Utility Maintenance of the Electromechanical Control Systems, of both new and existing equipment in the AD Plant and across the McCulla Ireland Group. Ideally the successful applicant will be proficient in various lean manufacturing system tools for analysing critical data and information. They will also possess a scientific approach to Risk Assessment and use various provability methods in the context to risk assessment, method statements and the specific job and task requirements of the Alternity Bio energy and McCulla Ireland Group needs.
Duties:
Plant Maintenances across numerous sites, providing specialised technical support in the day-to-day operations, assisting, and carrying out maintenance and manufacturing process requirements, specifically supporting the various controls and current systems of work.
Troubleshooting problems encountered in the daily operation of the equipment, implement corrective measures to machine issues and propose preventative measures to prevent reoccurrence.
Explain an issue and communicate the path forward toward resolution to value stream technical support.
Perform preventative and corrective control system maintenance, completing all associated paperwork including CMMS MRF(s), software change control and software records to ensure high levels of up-time by following best OEE determined practices.
Complete planned and reactive (Ad-hoc) maintenance to ensure plant performance, machine efficiency and reliability and related engineering disciplines.
Actively contribute to plant improvements, new ideas and projects to drive standards and efficiency
Achieving key performance indicators (KPIs) for the Team works.
Generate SOPs and Engineering procedures (EWI) for plant maintenance. * Any other reasonable request.
Criteria:
5 years minimum experience as a Maintenance Engineer in production/ manufacturing plant.
Must be a Time/Skill-Served Mechanical / Fitter/ Engineer with Industrial Experience, Gearboxes, bearing and pulleys, drive chain systems, high speed machines, utility maintenance etc.
Experience of fabrication and welding, Arc, Mig and Tig with be an advantage.
Qualified to Level 3 + or equal equivalent per experience to skills matrix and engineering disciplines, served apprenticeship in a mechanical/ automated electro engineering field
Strong Process engineering experience with be an advantage. Project management skills desirable not essential, continuous process, and regulated environment experience due to the safety critical nature of the current processes.
Proven experience in a technical maintenance engineering position.
70/30 mechanical to electrical ratio as a minimum requirement. Preferred strong mechanical bias with multi-skilled experience on electrics, pneumatics, hydraulics, and control systems. Must have experience of Mechanical Drive Systems
Experience with using, overseeing, and scheduling electronic Full Permit of Works, system, in the context of the current COVID 19 pandemic, Contractor control policy, SOP, EWI, Safe Working Practice and Good Engineering Practice (GEP), for Contractor Control and Engineering Safe Working Practice meeting all regulatory standards.
Automation Engineering experience will be an advantage to aid, improve, streamline, and automate a manufacturing process.
Experience with single and 3 phase motors, Servo Systems controls, and PLC systems. PLC Machine Control & Operator Interface, SCADA systems.
Experienced in reading mechanical/ electrical, pneumatic, and P&ID schematics and drawings for engineering fault finding, reports and root cause analyses
Wago, Siemens S7, Pilz safety PLC etc experience with Industrial Networks (Profibus, Profinet, Modbus) experience.
Have a good working knowledge of MS Office including Word and Excel, and Outlook applications.
In Return :
Full Time Permanent Role.
45 hours per week, Monday - Friday
Rotating weekends on call
Additional Annual Leave (Service Based).
Matched employee / employer pension contribution.
Life & death in service insurance.
Additional Company Benefits.
Why use Staffline? This may not matter to you when you're looking for a new opportunity, but we just wanted to tell you a little bit about Staffline. We know that finding the right job can be challenging and we have tools and resources to help you success. An established recruitment agency since 1983, we offer permanent and temporary job solutions to loads of different clients in multiple industry sectors in Northern Ireland and Republic of Ireland. For more information please apply with your CV by clicking on the button.
LISSL